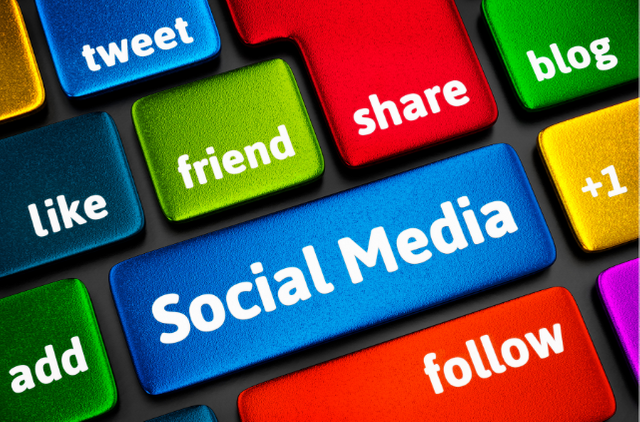 This is the age of the media and the internet. With the advancement in science and technology in recent times, these two aspects of social interaction have been clubbed together to produce social media platforms.
Various platforms like Facebook, Instagram, Twitter, WhatsApp, Telegram and Snapchat have come up in the past three decades and they are getting more and more popular by the day. Be it social media marketing, writing travel blogs, sharing art, knowledge or snippets from their lives, people are very active on social media sites. Most operate more than one handle.
Social media encompasses a lot of aspects of the modern way of life and it has a different meaning for everyone. One thing that can be said surely is that it is versatile and has surprised even the ones with the most forward mindsets. However, the question remains, what should the world expect next?
It is difficult though not entirely impossible to predict the future of social media. Its constantly upward moving curve lets your imagination go wild trying to guess what is in store for the future.
As far as experts on the subject are concerned, social media is going to improve for the better in a lot of ways. Some of them have been summarized below –
1. Privacy
Privacy on social media sites and the internet, in general, is one of the biggest requirements of any user. While scrutiny has increased over time and will continue to, we can largely agree that the privacy standards have improved a lot. According to experts, social media sites are not about to let us down in this domain in the foreseeable future. After all, privacy is one of the most lucrative temptations for users to sign up!
2. Security
Security is another big concern of every user. It is essential for sites to fully assure their users that they are safe and guarantee safety against online threats such as stalking, phishing and other fraudulent attacks.
Cybersecurity standards are always being worked upon and enhanced by websites and social media platforms. This trend is expected not only to continue but grow as well!
3. Increased Quality of Services
Increase in quality of services is essential in any field to keep up and perform better than the competition. This applies especially to social media sites as their quality of service is impeccable and more and more platforms are coming up with a frightening pace. To tide through such stiff competition, social media platforms need to keep upgrading their customer service and convenience.
The existing trends make it clear that the quality of service is going to keep getting a lot better than one can anticipate.
4. Reduced Ad Content
Ads popping up and blocking the screen till you acknowledge them or have to compulsorily watch them is probably one of the worst things about actively using social media sites. Viewers hate being held up by ads as they waste time and are mostly irrelevant.
Reducing ad content should be on the priority list of any social media platform hoping to make it far. Given the competition, it is expected that the ad content that users get to witness online is going to reduce drastically.
5. Smaller Devices
Some of the first computers took a whole room to be set up in. Then came the desktops, which required a whole table and several shelves. Soon, we upgraded to laptops, smartphones and finally smartwatches.
Any avid technological and gadget wizard can predict what is next in this aspect. The future is sure to come up with smaller devices yet for ease of use and convenience.
6. Reduced Typing
Typing can be a real issue especially if you work a lot every day. Voice recognition softwares are already very prevalent but are expected to increase in use even more.
Now that Google Assistant, Cortana, Siri and Alexa are there to understand and provide for our needs, the need to type has reduced considerably. Experts suggest typing will soon be a thing of the past much like writing manually in current times.
7. More Visuals
Research suggests that visuals help people retain more information in general as compared to listening or even reading. Moreover, people tend to find watching things more relaxing than the tedious reading of long passages or listening to them.
As social media platforms are expected to work on making the user experience more convenient, it is evident that the future will see a lot of visuals coming up in place of audios and texts.
8. Virtual Reality
Virtual reality or extended reality is the way to go forward. 3D movies and similar experiences only prove the extent to which technology has progressed. This progress is expected to increase in the future to a great extent.
Virtual reality helps solve problems and create experiences in real-time. Turns out, all the holographic models and advanced tech that we are fascinated by and enjoy watching in sci-fi films are not too far from being achieved. According to experts, a couple of years down the lane and we will be there!
9. Augmented Reality
Augmented reality is not the same as virtual reality. For those who do not know the difference, virtual reality is a simulation of something that exists in real while augmented reality is a technique in which the real world in experience through a technological medium and is enhanced considerably. In fact, augmented reality can be taken as a subset of virtual or extended reality.
Games like 'Pokemon Go' are the perfect example of this. Augmented reality is set in stone in the future of social media according to experts.
10. Artificial Intelligence
Artificial intelligence is the future of everything, let alone social media. Studies and research continue relentlessly in this field. For all we know, computers are going to handle all our primary work in the coming decades. While some people believe this will be for the better, others disagree. Whatever be the case, it is sure to increase convenience and help in improving productivity, quality and quantity of work to a great extent.
According to experts, artificial intelligence is the key to a brighter future.The future can seem vague at times but ongoing trends can suggest what is coming. As far as social media is concerned, the world can certainly expect the changes listed above to come about in the foreseeable future. We all can agree that social media is here to stay and grow!